| | |
| --- | --- |
| Posted on May 18, 2020 at 7:55 PM | |
Hi Guys,
Today we are going to discuss how to maximize your training for baseball by focusing on what energy systems playing baseball uses. Energy systems are the processes the body uses to fuel muscular movement and the body uses different systems for different activities. For simplification purposes, I will only discuss the timing of the systems and not all the physiological and chemical processes behind them. We can define the short-term system as under 6 seconds (sprinting home to first), the intermediate system as 6-30 seconds (sprinting 1st to home), and the long-term system as anything lasting longer than 30 seconds (long distance running).
Baseball has been defined by Fox and Matthews' research (1974) to use two systems: the short-term system (80%) and the intermediate system (20%). Baseball does not use the long-term system. This tells us what we need to focus on during training to get the most out of our training to translate to baseball. At its most basic level, we should focus on short sprints (under 6 seconds) as that is 80% of the activity in baseball combined with short and powerful movements - jumps, plyometrics, anaerobic exercises. These activities will carry over to baseball while focusing on long distance running or running "poles" will not carry over very well because it is not a demand of the sport to run long distances over 30 seconds. This does not mean we never run long distances in our training as there is some benefit (general health and recovery purposes) but we can use energy systems to help guide our training to be more successful.
- Director of Player Health and Performance, Dr. Ryan Hamilton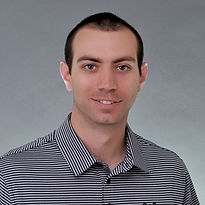 Categories: None