The Palo Alto Oaks are excited to announce the addtion of Dave Andrews to the 2020 coaching staff.  Dave will be an assistant coach, recruiting coordinator and first base coach. Please join us in welcoming Dave to the Oaks family!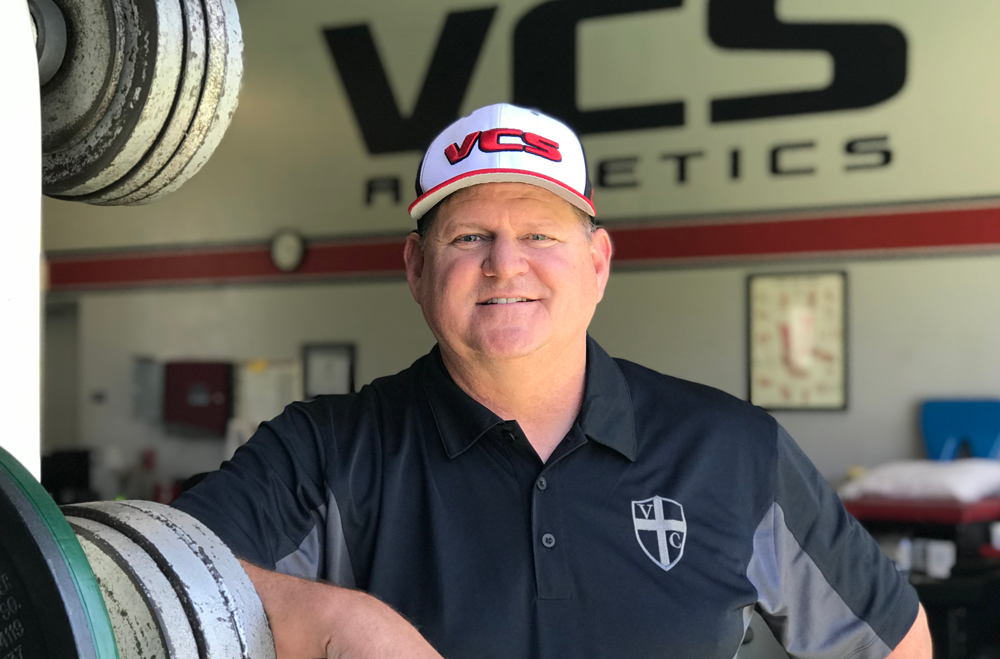 Coach Dave Andrews Biography
Coach Dave Andrews is a former catcher who played at La Salle High School in Pasadena, Ca.  David then played at Mt. San Antonio College and Pasadena City College 1984'-1986'.  He played for the San Gabriel Valley Semi-Pro Mets from 1991-93' after returning from his 3 years of military service in the United States Army.  Coach Andrews became the Head Baseball Coach at Village Christian School Baseball in July of 2019'.  Under his leadership the Crusaders went 4-2 in the Covid 19 shortened 2020' season while playing 10 freshmen on the Varsity squad.  David was an asst. coach at Loyola High School varsity baseball program in 2018' before accepting a teaching and coaching position at Village Christian School.  Currently David is also an assistant coach with the MLB affiliated Chicago Cubs Scout Team.  He was also an assistant coach for the Arroyo Seco Saints of the CCL in the Summer of 2018'.  He coached 1 year at La Canada High School and in 2017' was the bullpen coach for the Glendale Community College Vaqueros.  The Vaqueros finished the 2017-18' season as conference and regional Champions.  Over the last 20 years David has coached several youth sports and teams with great success in the San Gabriel Valley.  A current member of the American Baseball Coaches Association and a Level "C" certified coach with USA Baseball.  David graduated from The Master's University in Santa Clarita after spending three years in an elite group of the United States Army.  Prior to entering the high school and college coaching ranks David has spent the last 19 years in the financial services industry, as a stock broker, financial advisor.  Coach Andrews's work experience in professional sports is in soccer at the highest level in the United States.  David worked for the Los Angeles Galaxy of Major League Soccer in operations & sales and with the U.S. Men's National Team.  He was on the staff that hosted the Women's World Cup in 1999'.

Hi Guys,
Today we are going to discuss how to maximize your training for baseball by focusing on what energy systems playing baseball uses. Energy systems are the processes the body uses to fuel muscular movement and the body uses different systems for different activities. For simplification purposes, I will only discuss the timing of the systems and not all the physiological and chemical processes behind them. We can define the short-term system as under 6 seconds (sprinting home to first), the intermediate system as 6-30 seconds (sprinting 1st to home), and the long-term system as anything lasting longer than 30 seconds (long distance running).
Baseball has been defined by Fox and Matthews' research (1974) to use two systems: the short-term system (80%) and the intermediate system (20%). Baseball does not use the long-term system. This tells us what we need to focus on during training to get the most out of our training to translate to baseball. At its most basic level, we should focus on short sprints (under 6 seconds) as that is 80% of the activity in baseball combined with short and powerful movements - jumps, plyometrics, anaerobic exercises. These activities will carry over to baseball while focusing on long distance running or running "poles" will not carry over very well because it is not a demand of the sport to run long distances over 30 seconds. This does not mean we never run long distances in our training as there is some benefit (general health and recovery purposes) but we can use energy systems to help guide our training to be more successful.
- Director of Player Health and Performance, Dr. Ryan Hamilton